We supply, install, and provide complete solution engineering for Process and Condition monitoring systems. This includes a wide range of Process Sensors, Position Sensors, Flue Gas Sensors, Condition Monitoring instrumentation, and Industrial Gateways.   
Pressure sensors

Level sensors

Liquid level switches

Flow sensors

Temperature sensors

Optical Oxygen

sensors

 

Zirconia Oxygen sensors

Carbon Dioxide

sensors

 

Handheld Analysers

Portable

Analysers

Dust Monitoring

Stationary Industrial Analysis

Continuous Emission Monitoring

Systems
Clearly indicate the acceptable ranges: programmable red/green display
The process connection can be rotated for optimum alignment
Intuitive, user-friendly handling
Clearly visible indication of the switching status
Permanently legible laser type label
Programmable switch-on and switch-off points with window function
Units with scalable analogue output and additional overflow alarm
Clearly visible LED display
Level and temperature monitoring with just one unit
Optional: two configurable switching outputs for leakage detection
Industrial glass range of liquid level switches
Used in high pressure, high temperature, aggressive environments
Industrial supply voltages and outputs
Infra-red LED and phototransistor
Can detect the presence or absence of almost any liquid type
Integrated temperature measurement
Rotatable multi-colour display
The process connection can be rotated for optimum alignment
Red/green colour change for process values
Can be used for water with and without conductivity (deionised water)
Clearly visible LED display
User-friendly communication via IO-Link
Probe lengths of 30...350 mm
Hygienic and robust design
Analogue and wireless vibration transmitters
Intelligent IO-Link vibration sensors
Easy switch point setting, integrated display or IO-Link
Intelligent characteristic value calculation directly in the sensor
Easy connection without additional diagnostic software
Provides low power operation
Temperature and barometric pressure compensation
No signal conditioning circuitry is required
Oxygen concentration (O2%) value
Available in three lengths
Unique closed loop measurement system
Continuously measures the oxygen level
Immediate warning of any failures.
Non-depleting sensor cell technology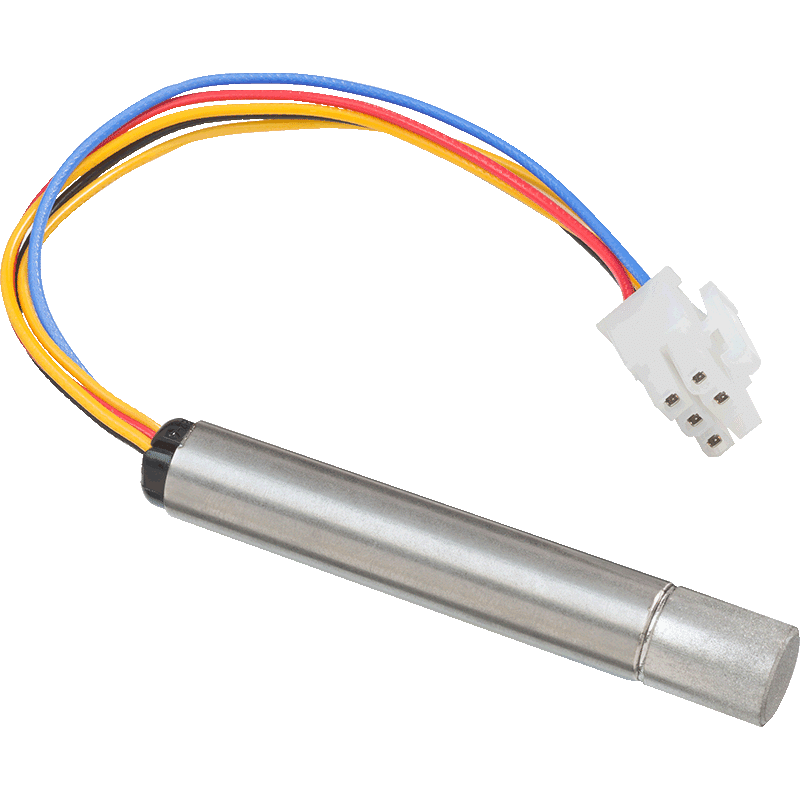 Ultra-low power, low profile CO₂ sensor
Runs on a compact battery
Half the power consumption of the best-in-class competing CO₂ sensors
Designed for building control
Can be integrated into battery operated wearable technology.
4" display for better readability and more information
Menu design with many graphical displays
Illuminated condensate separator with optional water stop
Easy connection of Bluetooth™ printer and MRU4u App
Pressure measurement up to ± 300 mbar
Leakage testing on gas pipes
Gas flow velocity and flow rate
Very compact and extremely rugged gas analyser
Fully equipped for all adjustment and monitoring tasks at combustions
Intuitively and comfortable to use
Longlife Oxygen (O2)-Sensor (0 … 21%)
CO-Sensor (0 … 4.000/overload 10.000 ppm)
A low-cost Triboelectric Dust Monitoring
Well-proven technology providing accurate and rapid results
Triboelectric sensor technology
Measure mass particulate concentration
Built-in display for viewing live sensor data
Stationary Industrial Analysis
ZrO2 sensor for wet O2 analysis up to 600°C flue gas temperature
Solid electrolyte sensor for combustibles measurement
Compact probe with flow guidance (hollow) tube
High temperature application up to 1.000 °C
Rugged industrial plug for power supply and data transfer
Continuous Emission Monitoring Systems
High availability due to easy and quick replacement of modules
Cold/dry extractive analyzer system certified
Plug-and-play analyzer module with 24 V power supply
Control unit for displaying all measured values and status information